Our Party bags are cute as a button and environment friendly, We only use Paper bags to package our sweeties.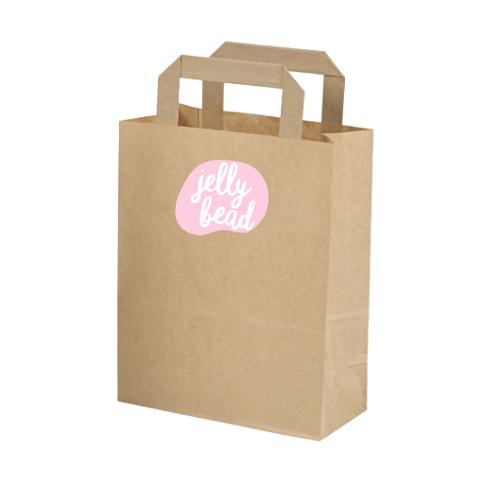 Our party bags are cute as a button, we pack them full of fabulous goodies and make them to suit every pocket. we like to keep them as environmentally friendly as we can so we avoid using plastic packaging where ever possible, some of the products don't quite meet our environment standards but we are adapting and working towards this.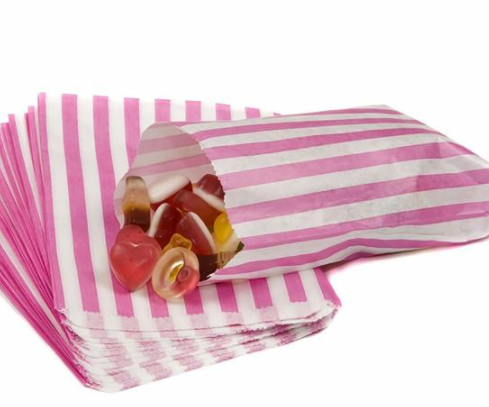 Our sweetie bags are made exclusively at jelly bead, we try wherever possible to use no plastic wrappings or bags, we can provide vegetarian or halal sweeties too
Our party bags are filled with fun, they slime which the children make is also included in the party bag for the child to take home, we will also assist you to pop in the birthday cake too.
our party bags come in Bronze, Sliver and Gold. if no party bag is selected children will be given a small brown paper bag with no handle, you are of course free to provide your own party bags too.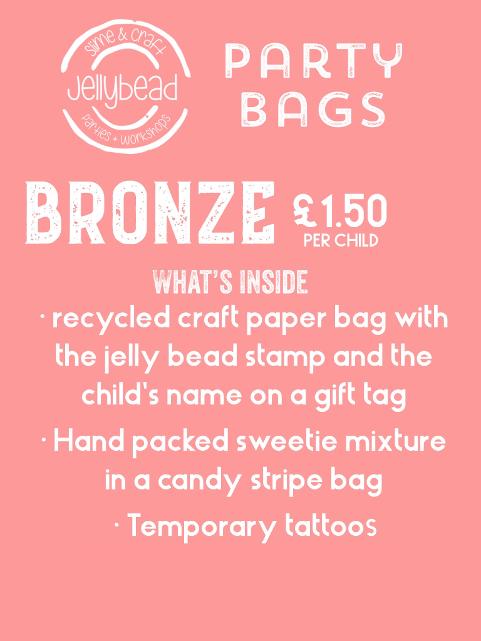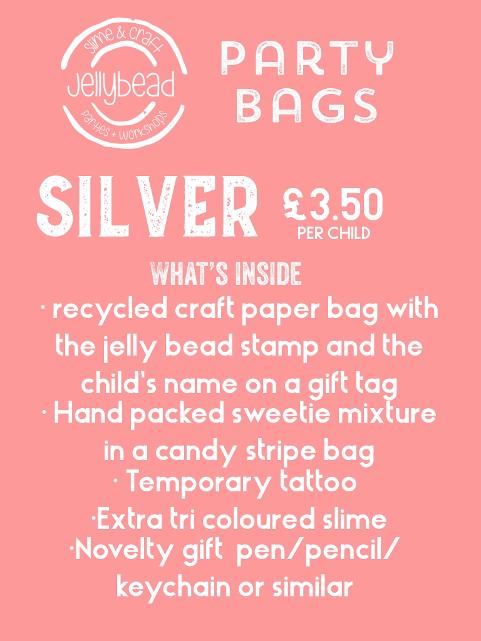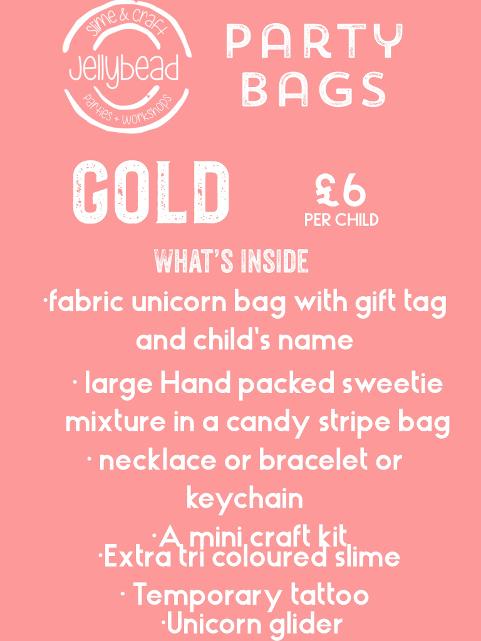 © Copyright JELLY BEAD CRAFT AND SLIME WORKSHOP